Los Angeles Visit
Having just spoken at the Karma Kagyu meeting in Bodhgaya, India, and meeting with His Holiness Karmapa, Lama Jampa came to Sakya Buddhist Center, Los Angeles via a short stop over at home in London. This was Lama Jampa's second visit to our new center in Los Angeles which is becoming increasingly embedded in the Santa Monica and West Los Angeles scene.
Buddhist Philosophy – Rain of Clarity
On Tuesday evening Lama Jampa completed teaching the final part of Chapter 4 of Rain of Clarity – Viewing Emptiness. This section focussed on the middle way view beyond all extremes, the highest philosophical view of Buddhism according to the great Sakya tradition.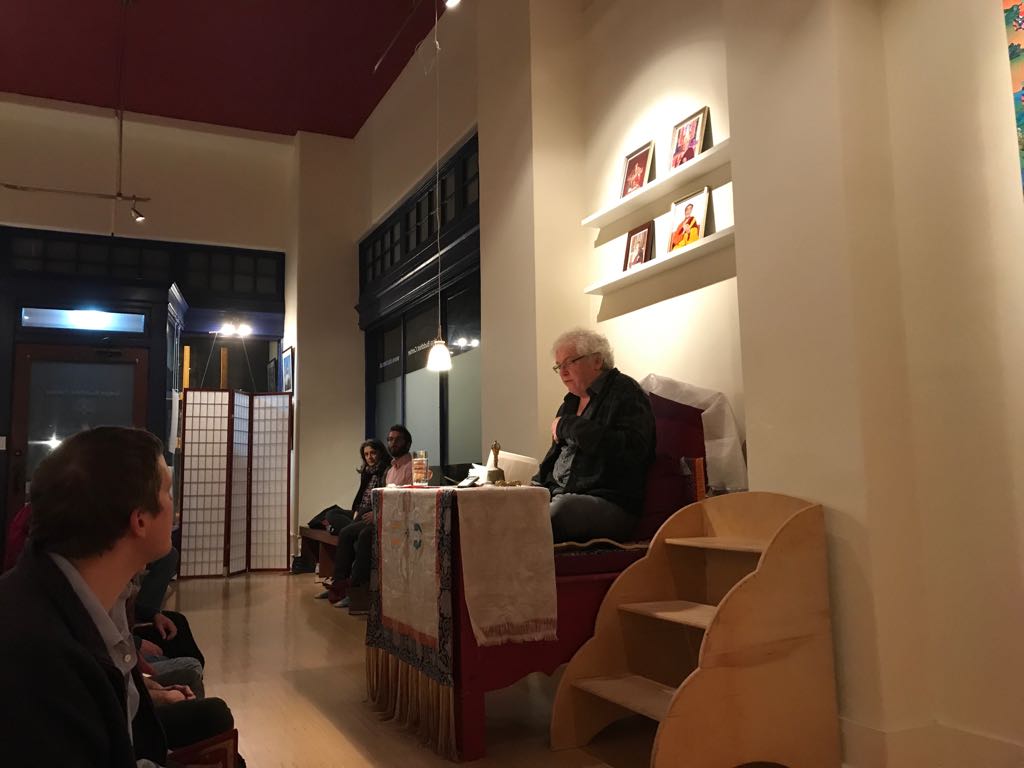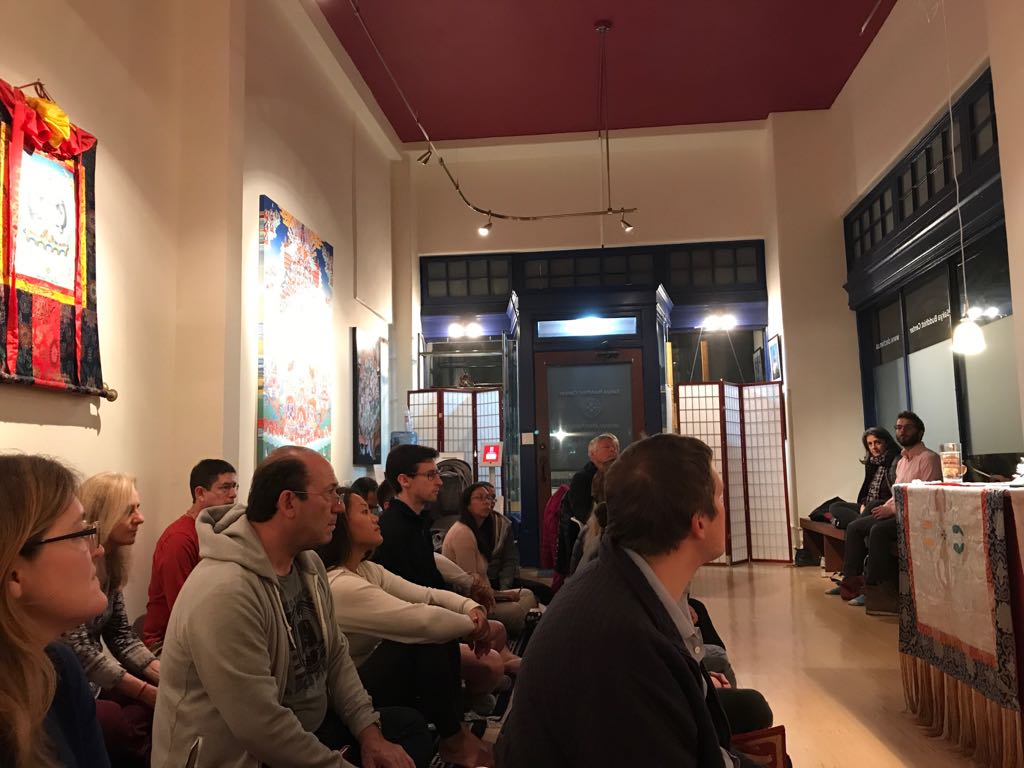 Graduated Path – Zhenpa Zhidral
On Thursday evening Lama Jampa delivered a public talk in which he provided a concise and accessible presentation of the great Sakya graduated path text, Parting from the Four Attachments.
Vajrayana Initiation – White Dzambhala
On Friday evening Lama Jampa transmitted the initiation of White Dzambhala from the lineage of Atisha.
Refuge, Interviews and Sangha Activity
On the other days Lama Jampa gave individual interviews for his students and gave refuge to a number of individuals entering the Buddhist path. During the visit there was also time for Chenrezig puja and a sangha lunch and dinner where sangha could catch up and spend time with Lama Jampa. Soon after Christmas Lama Jampa also recorded an interview with press consultants working for MindWorks for potential publication in the US Press.
Looking Forward
For the LA sangha Lama Jampa's visit was a timely blessing for our dharma activities. 2017 has been a very special year having moved into our new center in Santa Monica, which is much more visible and active in the LA dharma scene. We are all looking forward to Lama-la's visit in April and the visit of His Holiness Sakya Trizin in May 2018.