Last week Lama Jampa Thaye and members of Dechen and other local Buddhist sanghas were delighted to welcome His Holiness 42nd Sakya Trizin (His Holiness the 42nd Kyabgon Gongma Trizin, Ratna Vajra Rinpoche) to both the Dechen centre in LA, Sakya Samten Ling and to the Dechen centre in Mexico, Sakya Dolma Ling.
In welcoming HH to LA Lama Jampa Thaye spoke about the significance of the events here and in Mexico:
This is His Holiness' first visit to North America as the Sakya Trizin and is also a coming of age for the Dechen center here which has been existent for seven years. As such His Holiness' visits to Sakya Samten Ling and Sakya Dolma Ling puts them on the Sakya map in North America. In Mexico His Holiness is following in the footsteps of his father who visited Mexico in 2011.
His Holiness has previously visited several Dechen centers in Europe- most recently Sakya Chang-lo-chen Ling (the Dechen retreat centre in France). It is 40 years since Lama Jampa Thaye first met His Holiness when he visited England for the first time with his father (the 41st Sakya Trizin now His Holiness the Sakya Trichen) at the age of three.
During his visit to Sakya Center LA His Holiness packed an enormous amount into one day. He began with a full scale blessing of the center. He then bestowed the initiation of Guru Rinpoche from the lineage of Apham Terton, the great Nyingmapa terton who was the previous incarnation of the 41st Sakya Trizin.
The Power of Buddhism
The day ended with a wonderful public talk, The Power of Buddhism in which HH explained clearly the purpose of the Buddhas teachings and key points on how to practice correctly:
Dharma practice is mainly a mental practice, it directly changes our mind, it can directly make a great impact on our mind. If our mind is positive, if our mind is developed then we can also develop good action through physical and verbal actions. If our mind is good then our physical and verbal actions will also be good: good mind will not motivate one to do bad action, positive mind will not motivate one to do negative physical and verbal actions. Therefore we really need to respect the law of karma and we really need to control our mind.
Now in its new premises on Main Street Santa Monica, Sakya Samten Ling was able to host people from other organizations such as Bodhi Path, Tsechen Chokur Ling and Southern Californian Nyingmapa centers.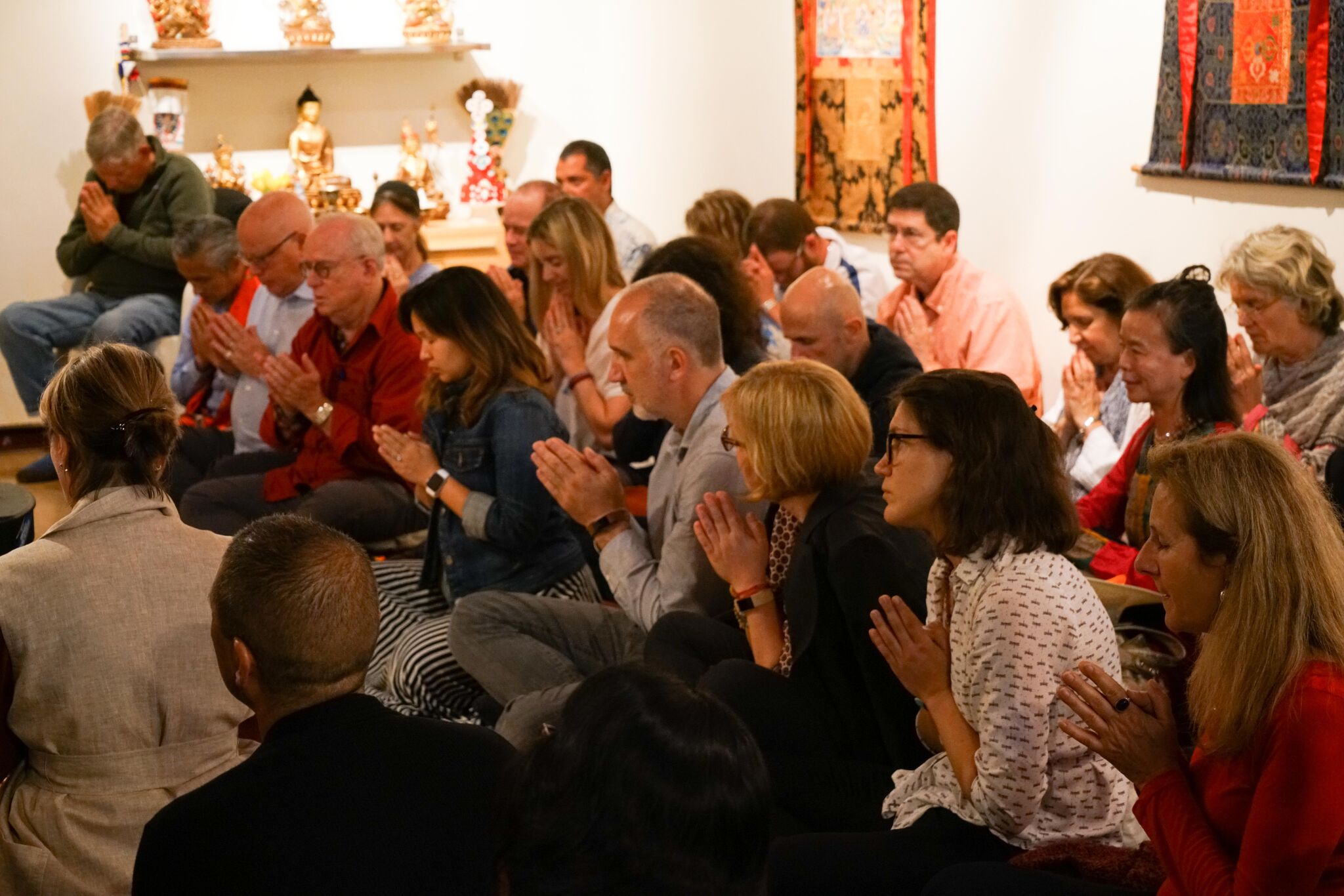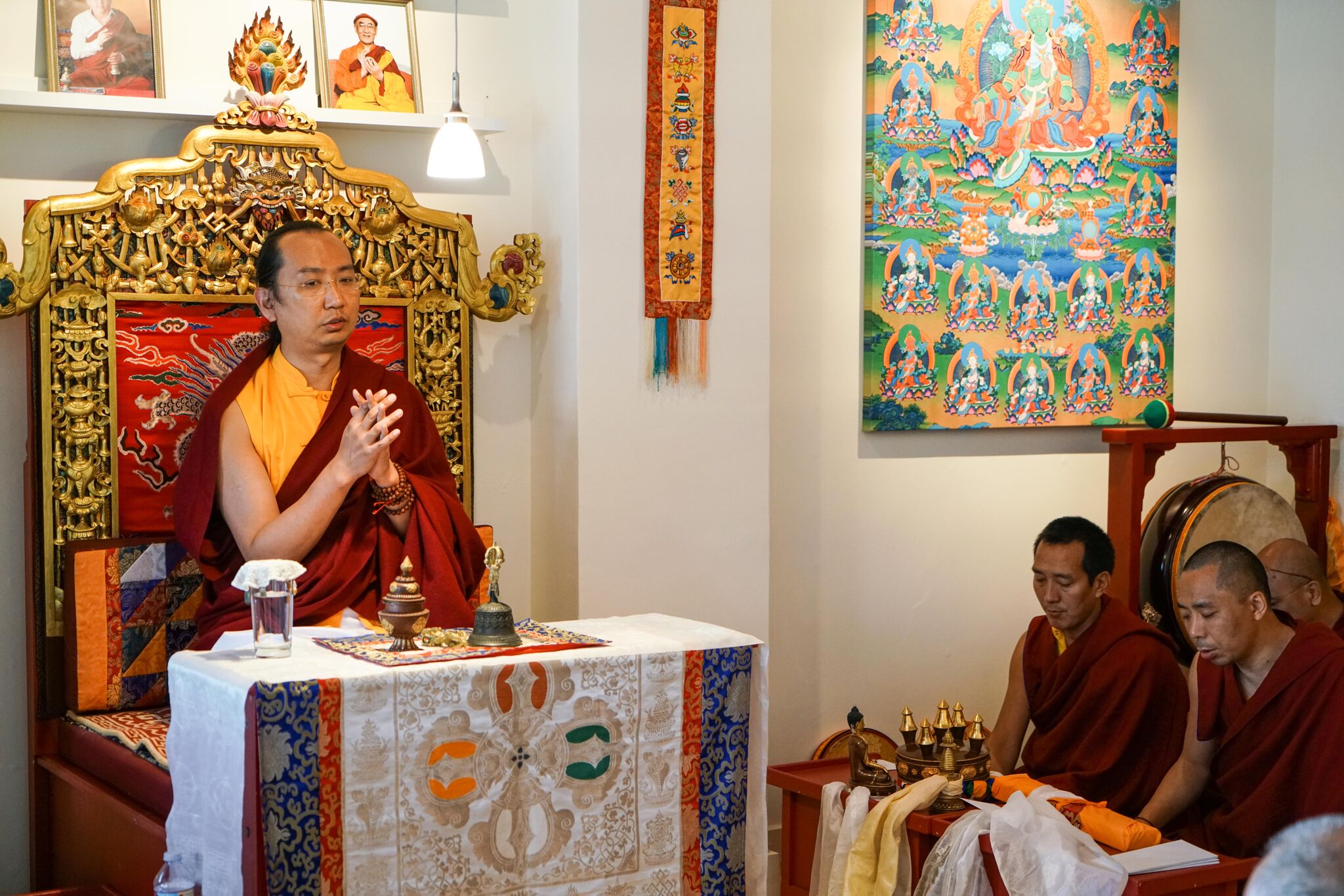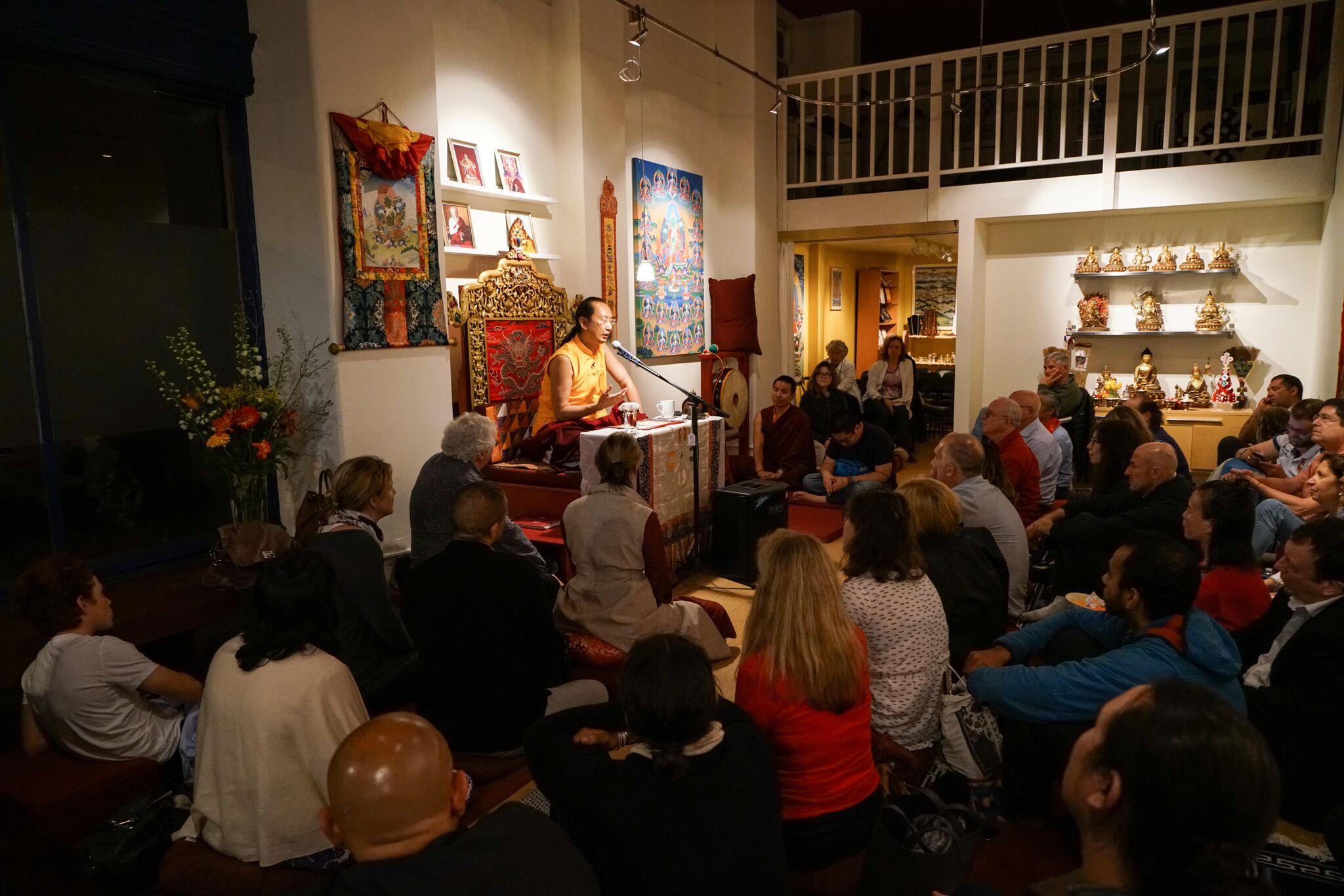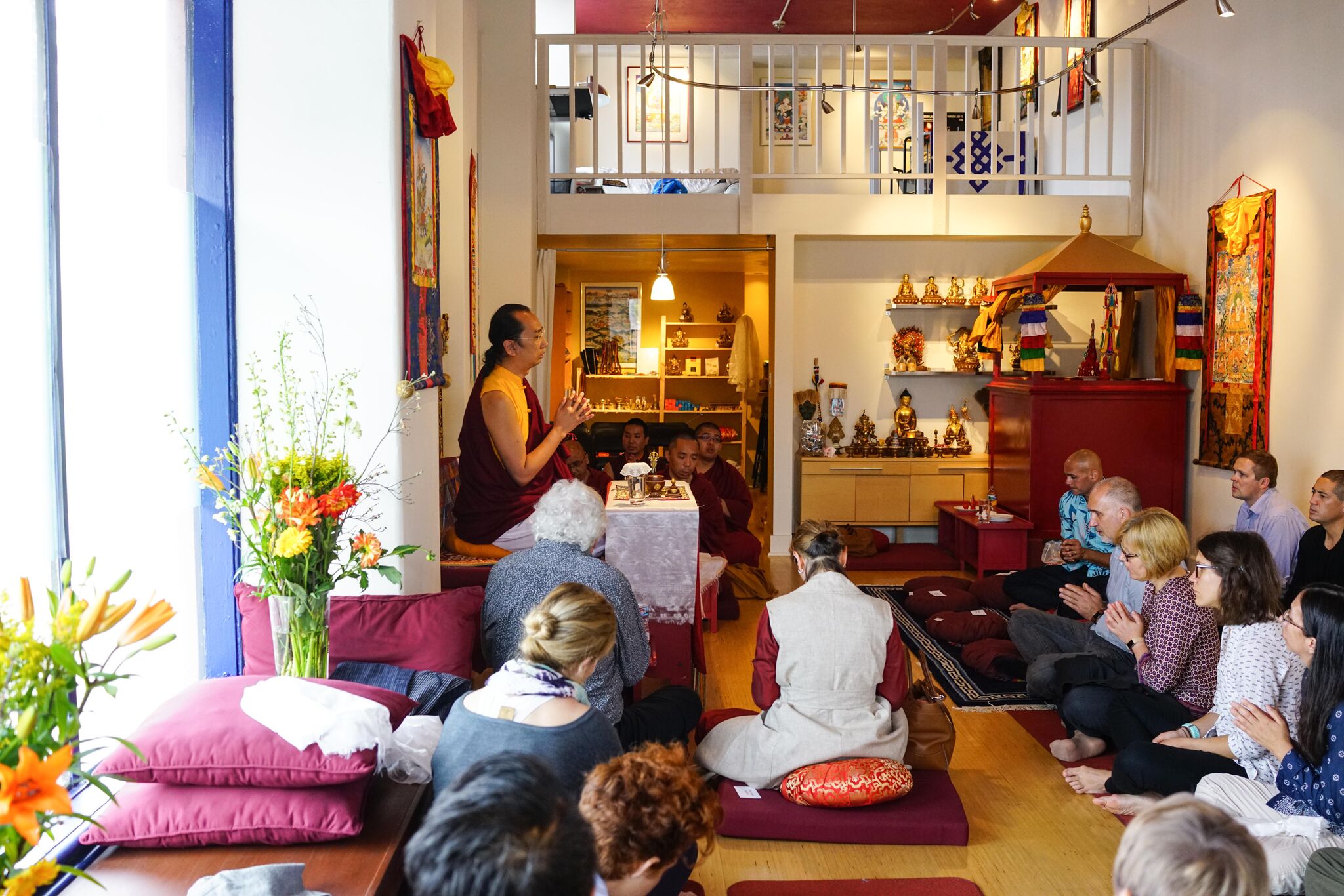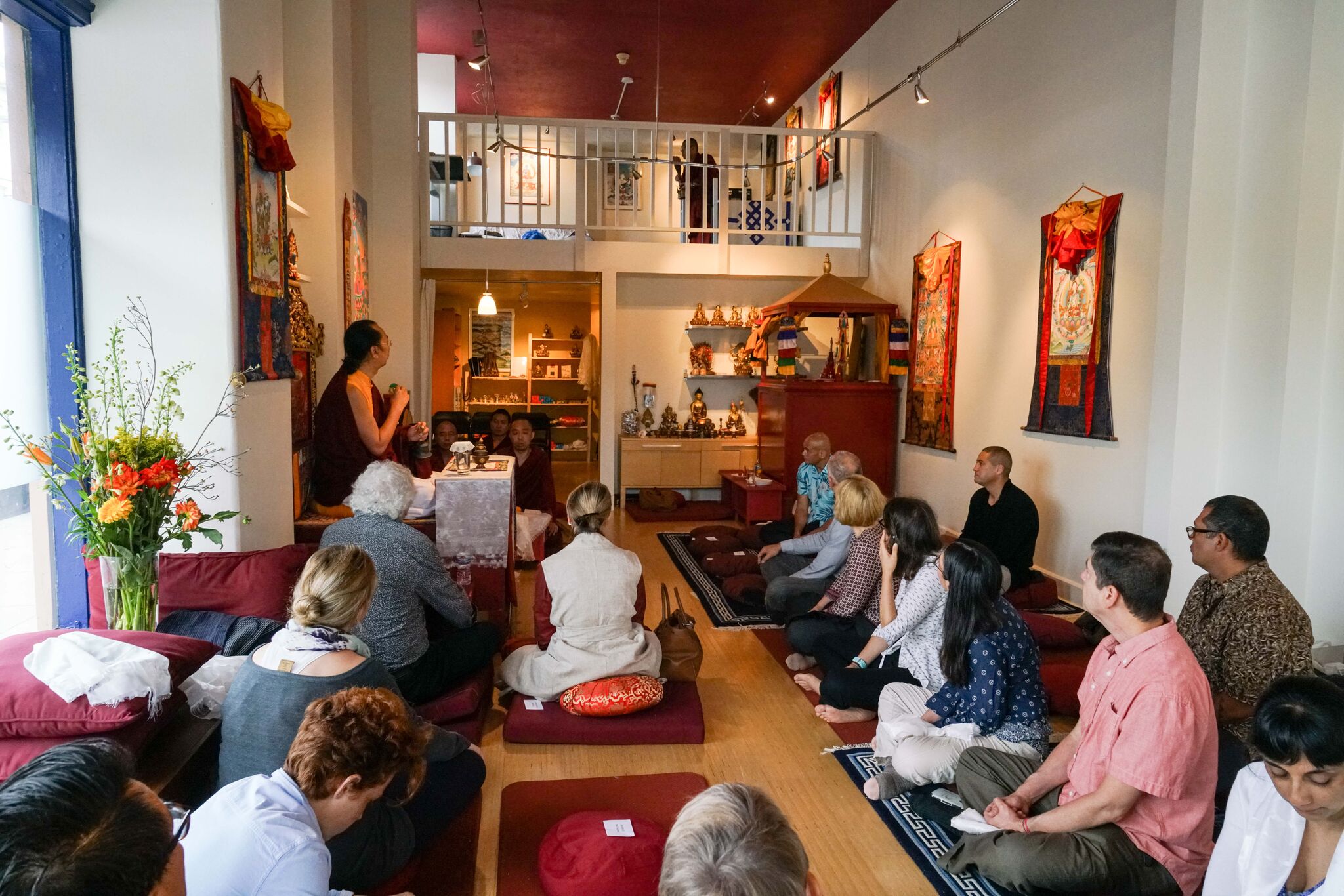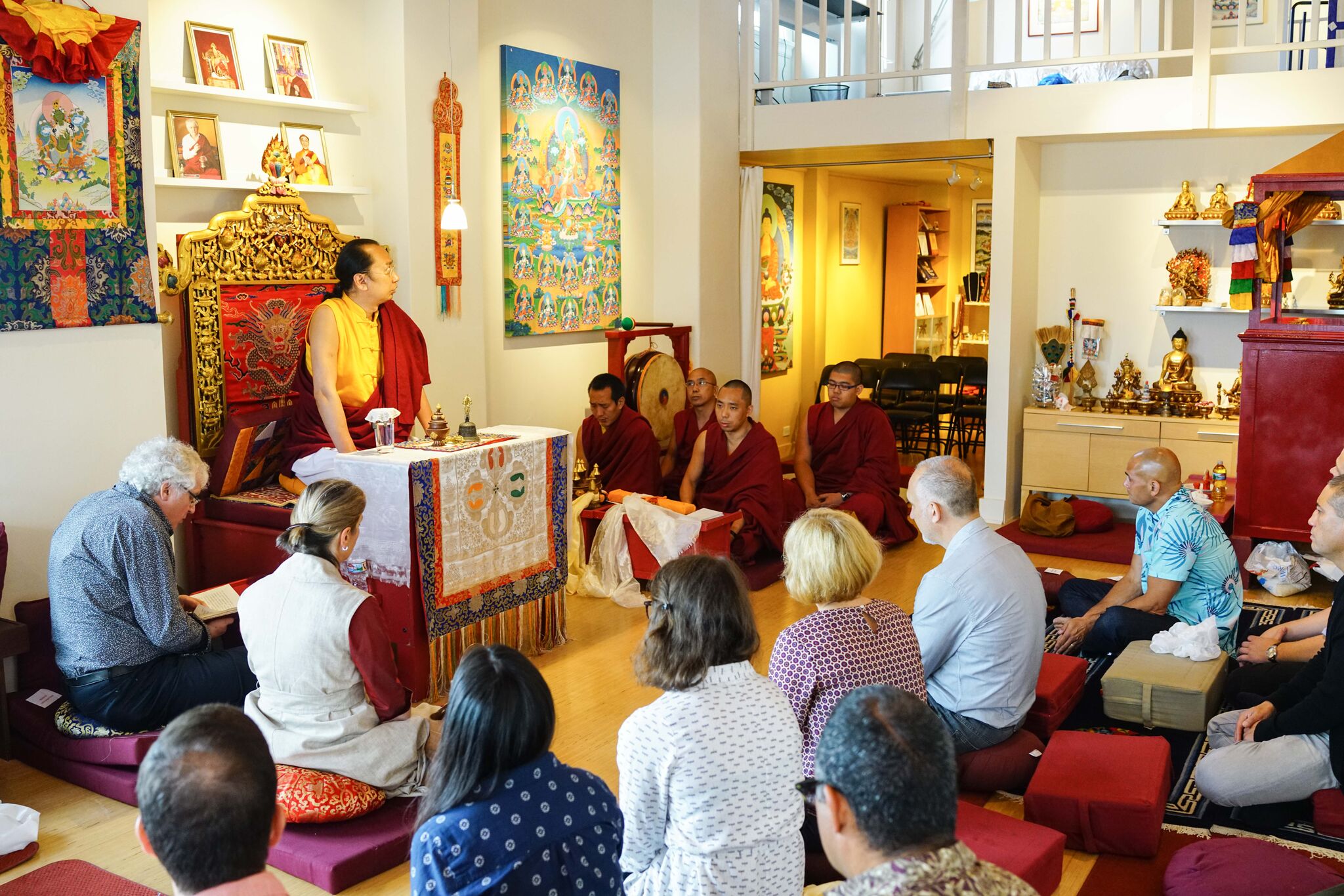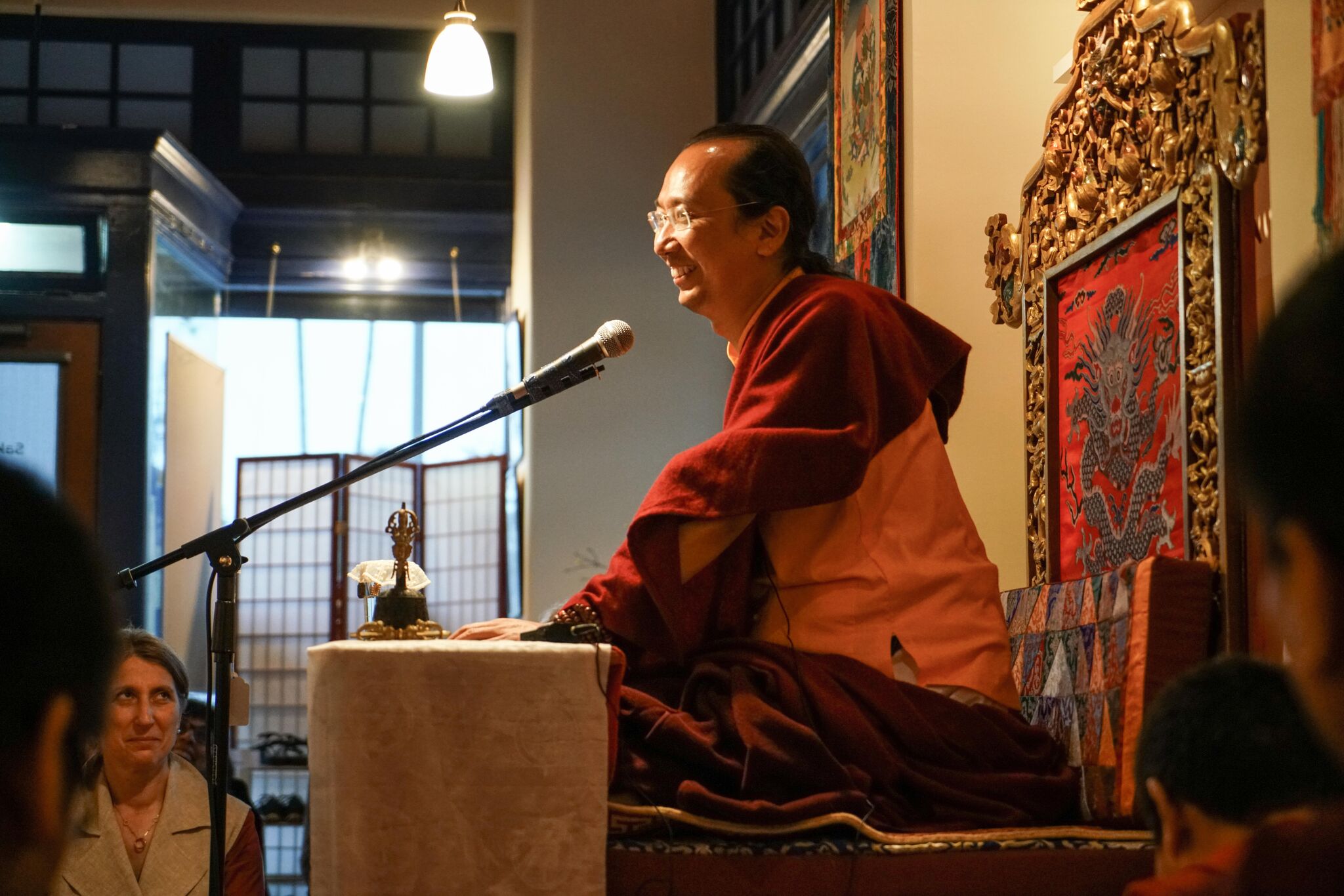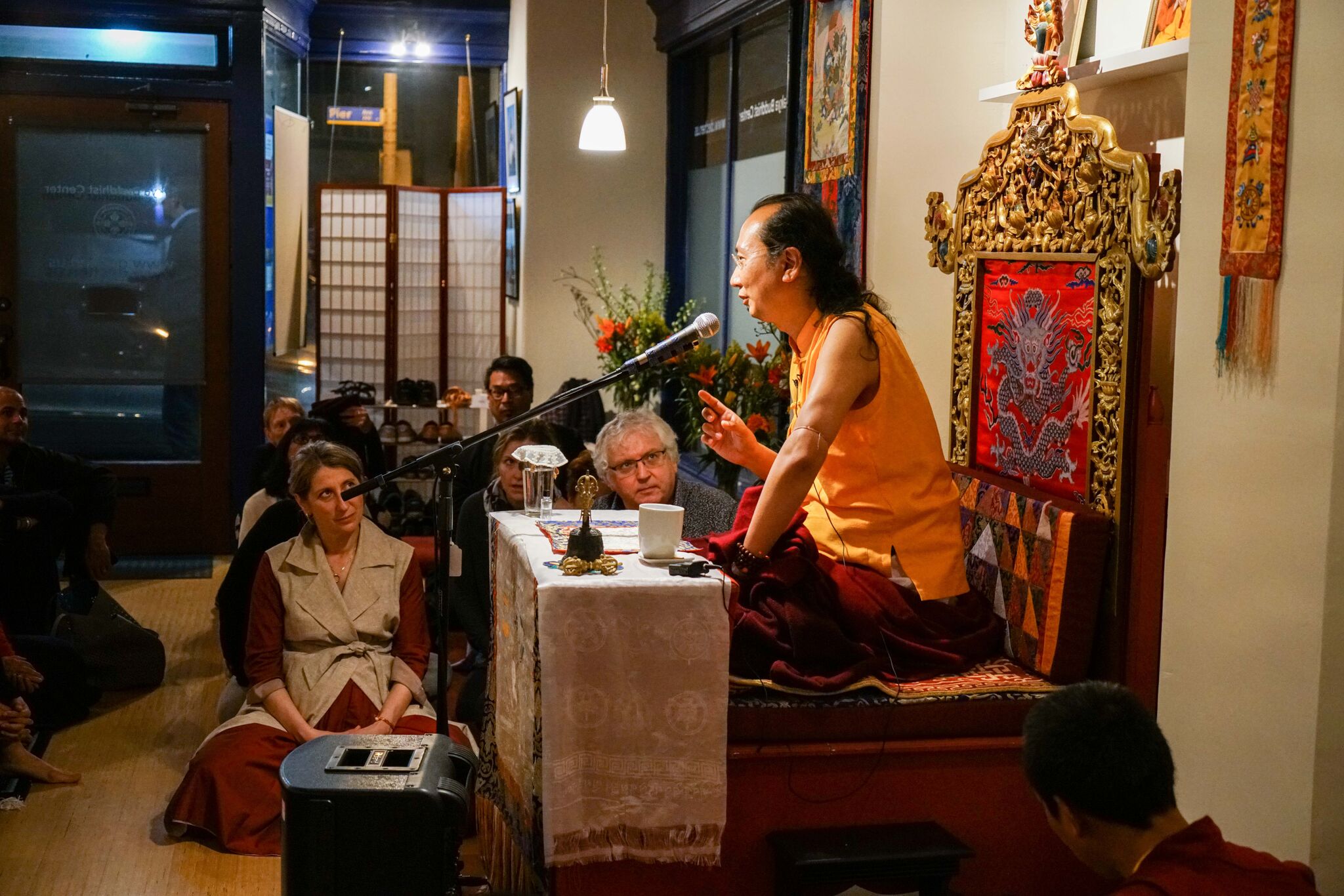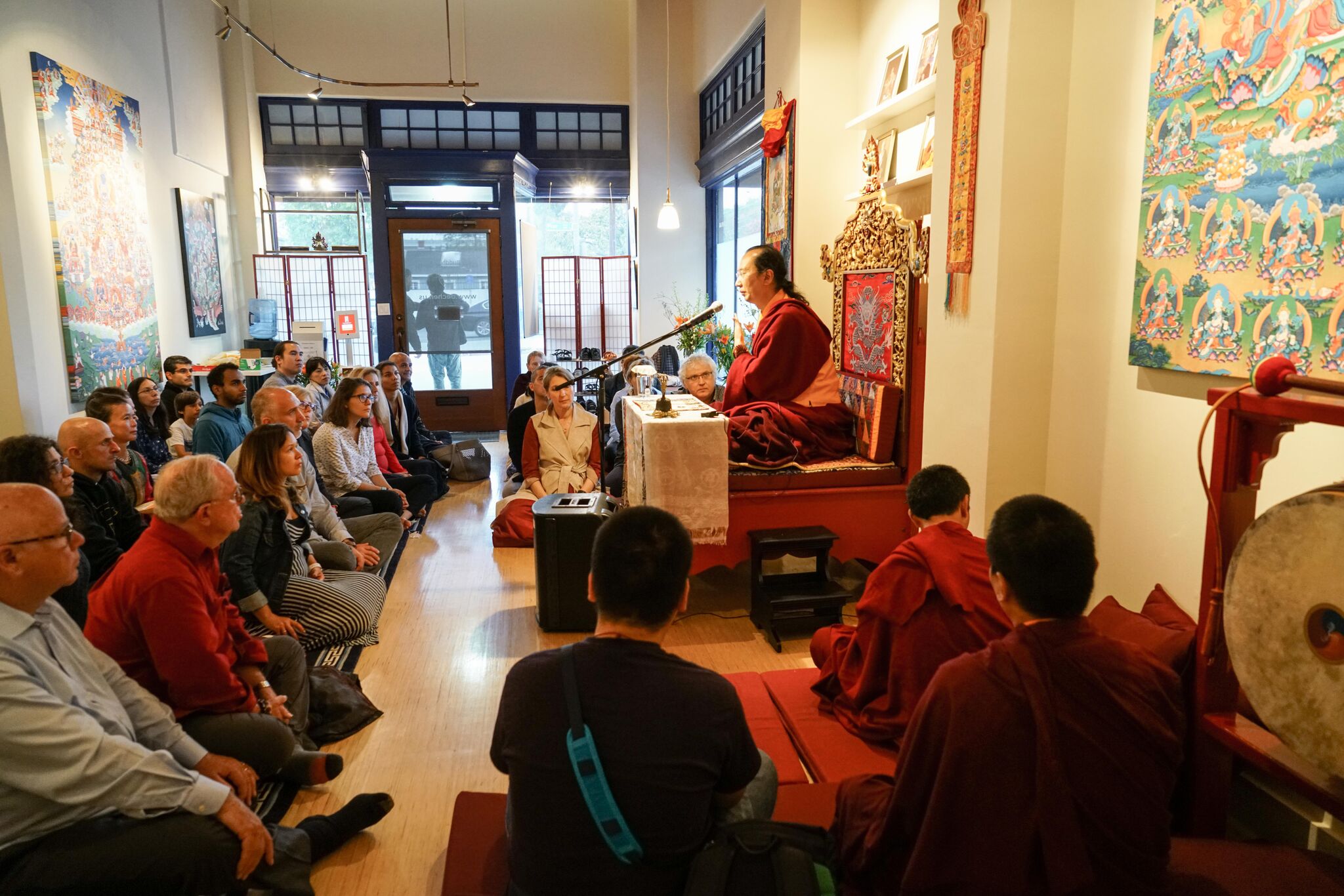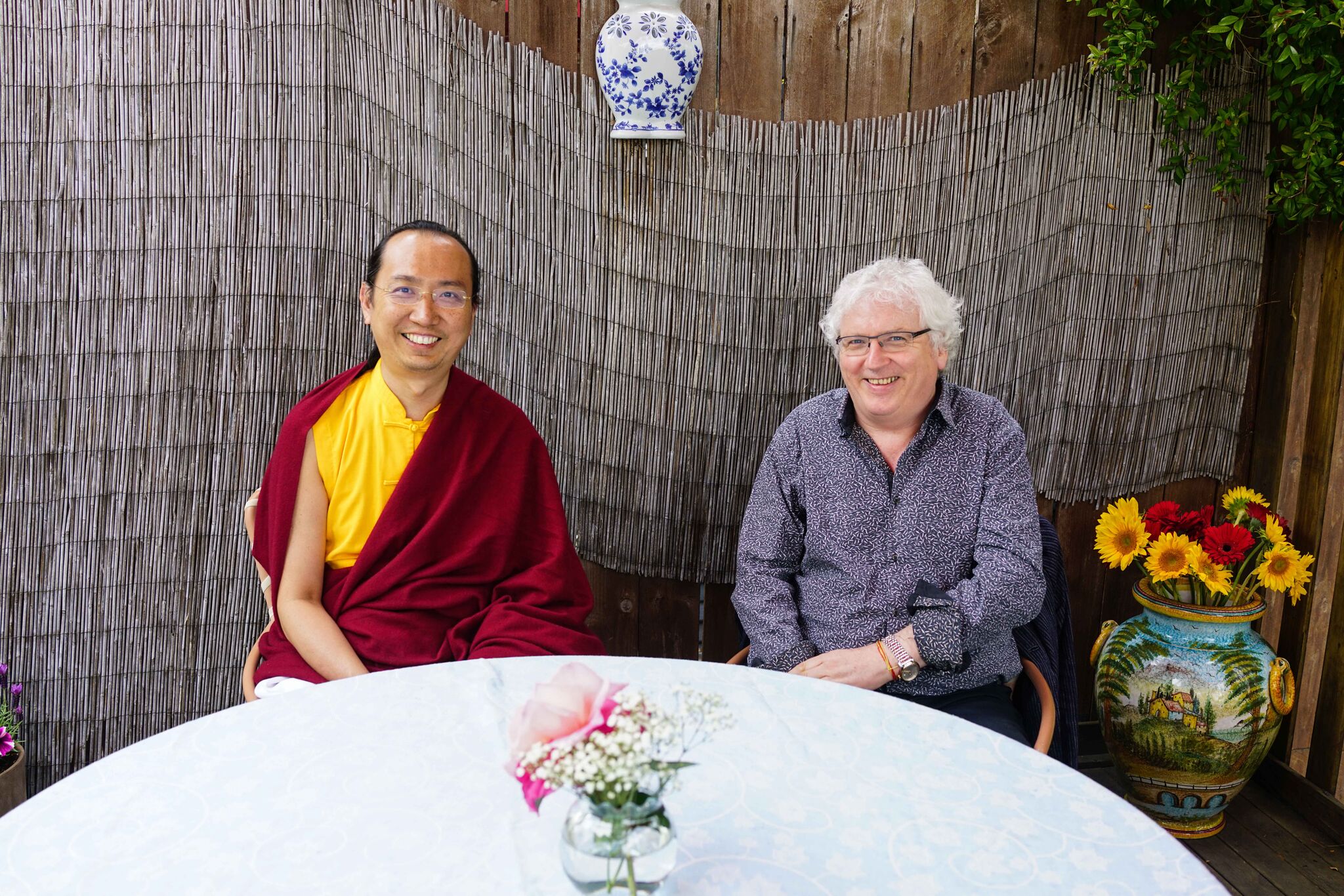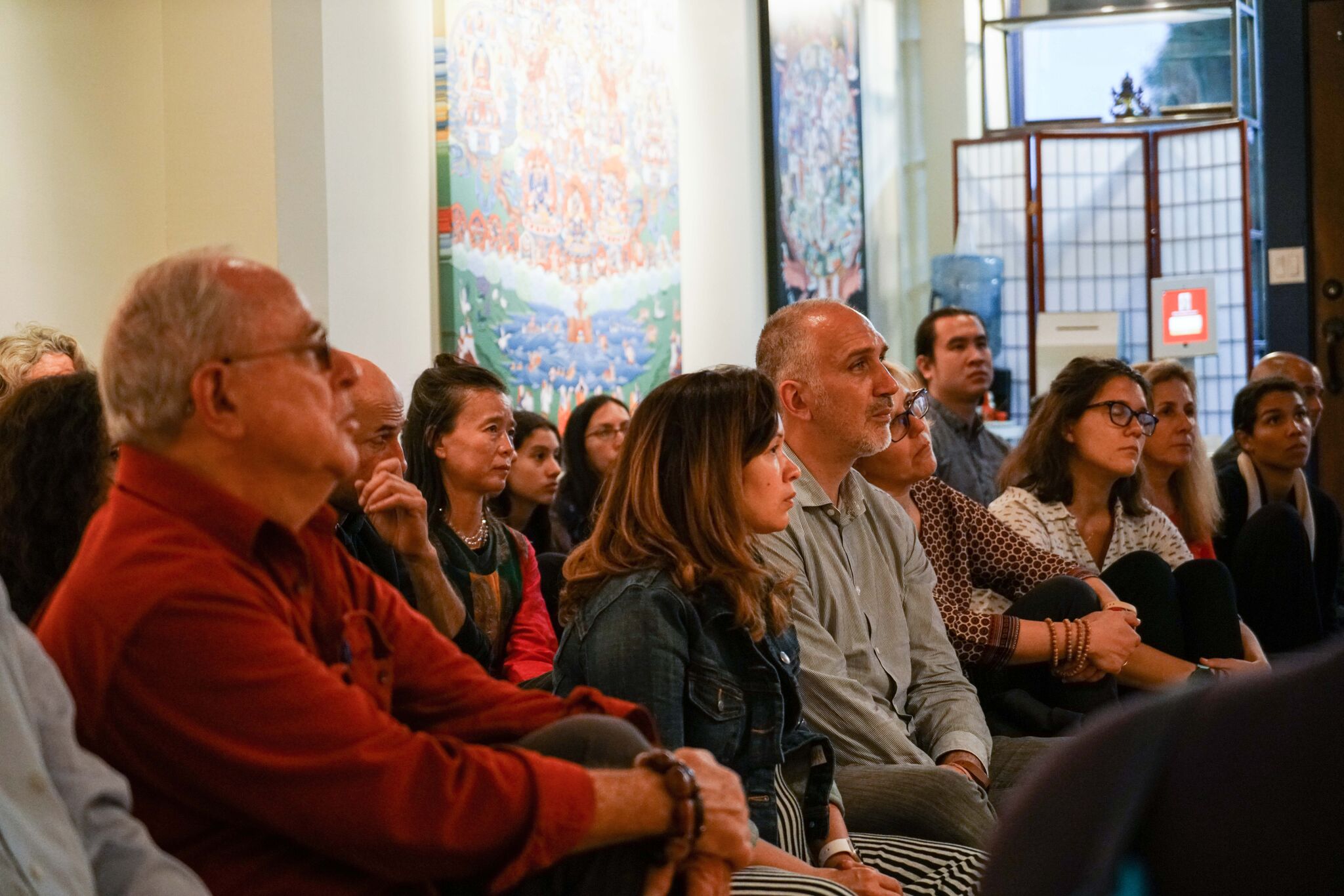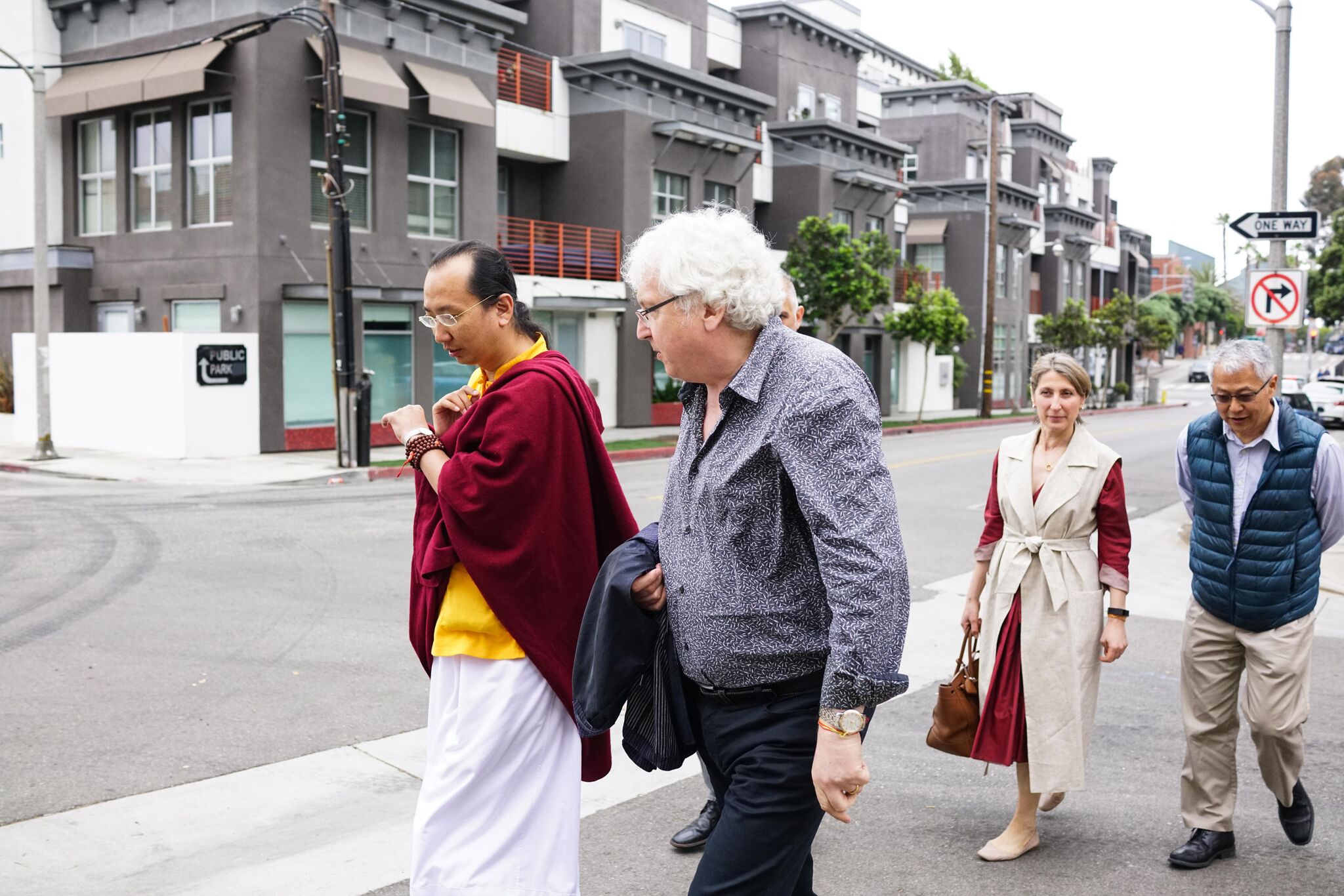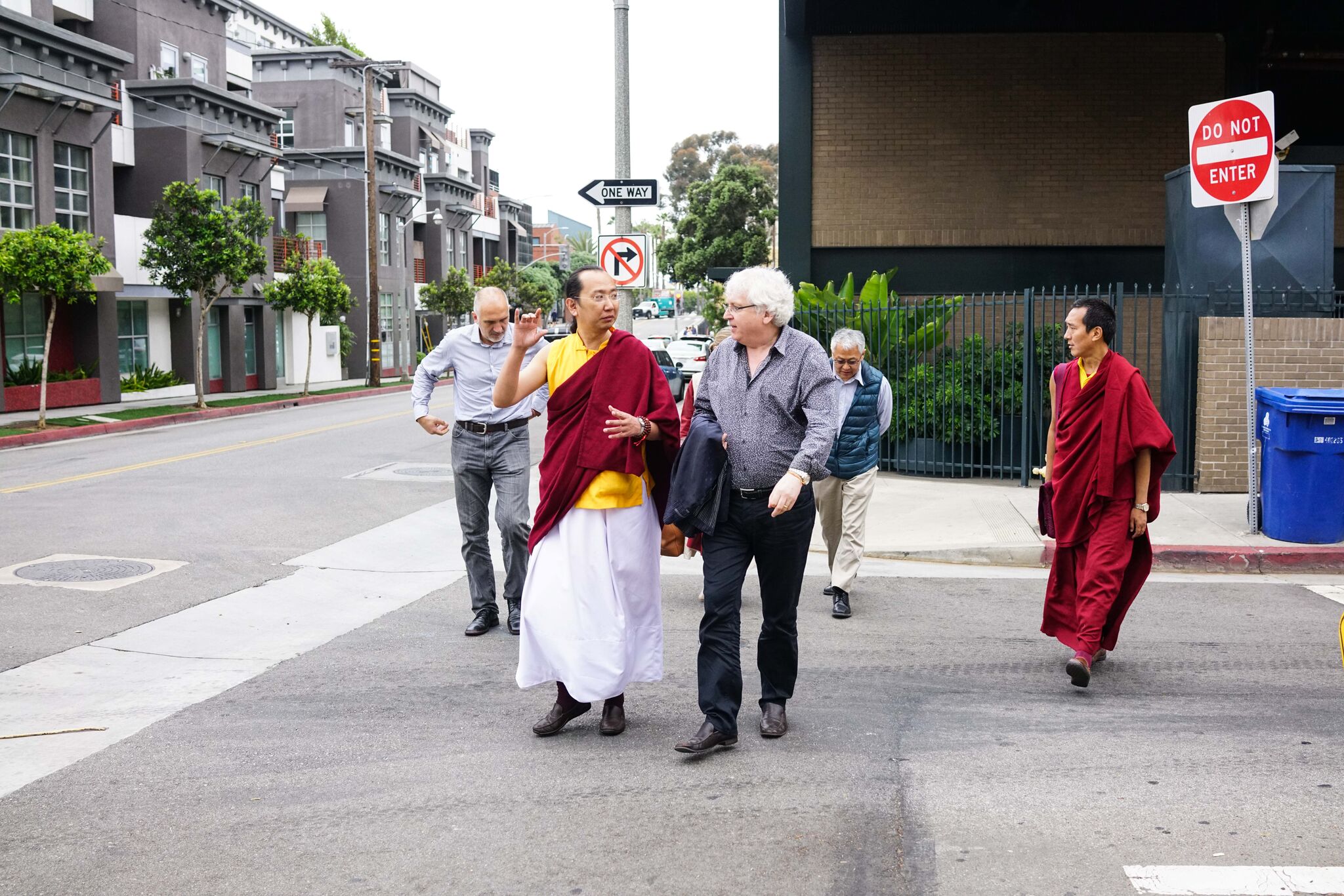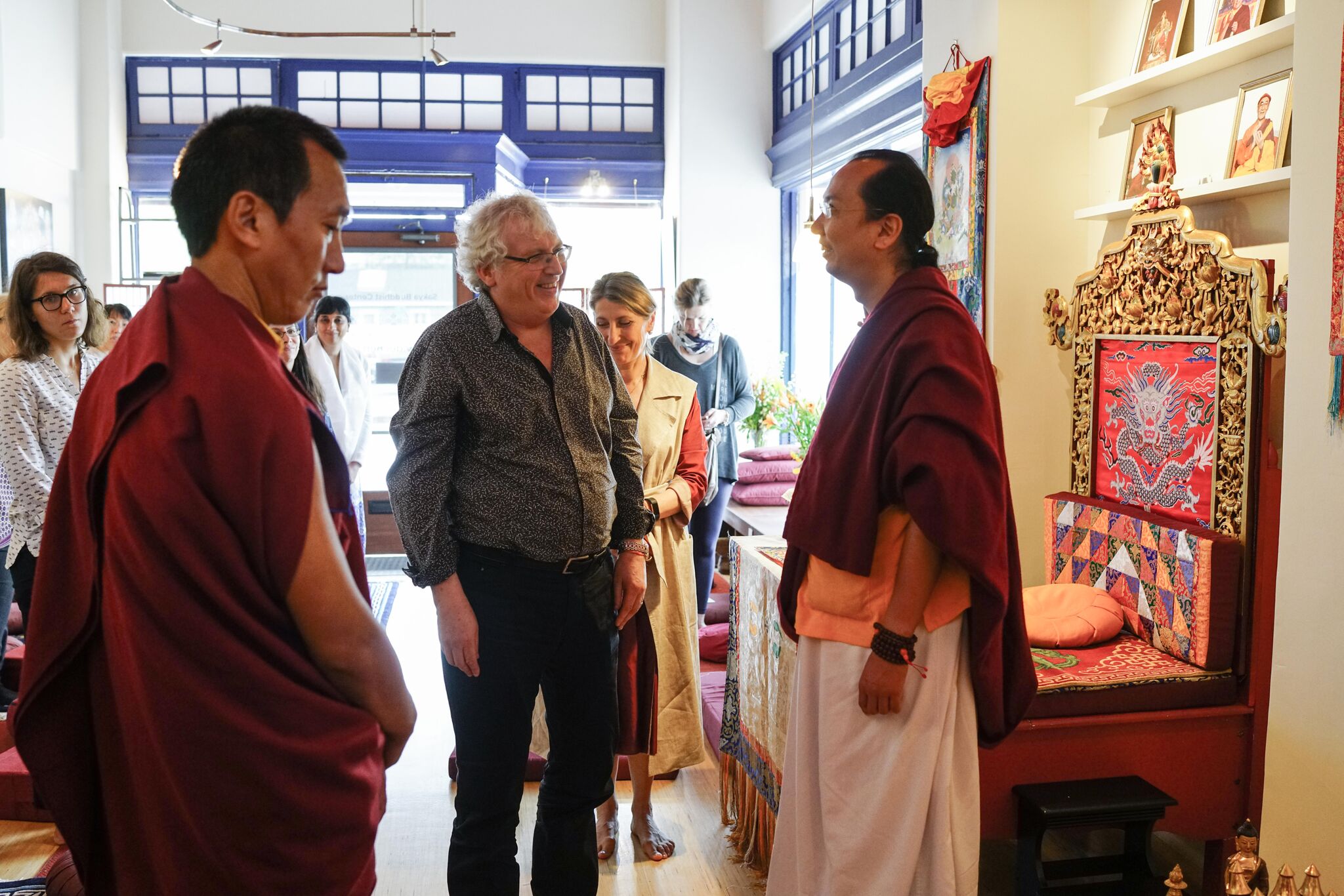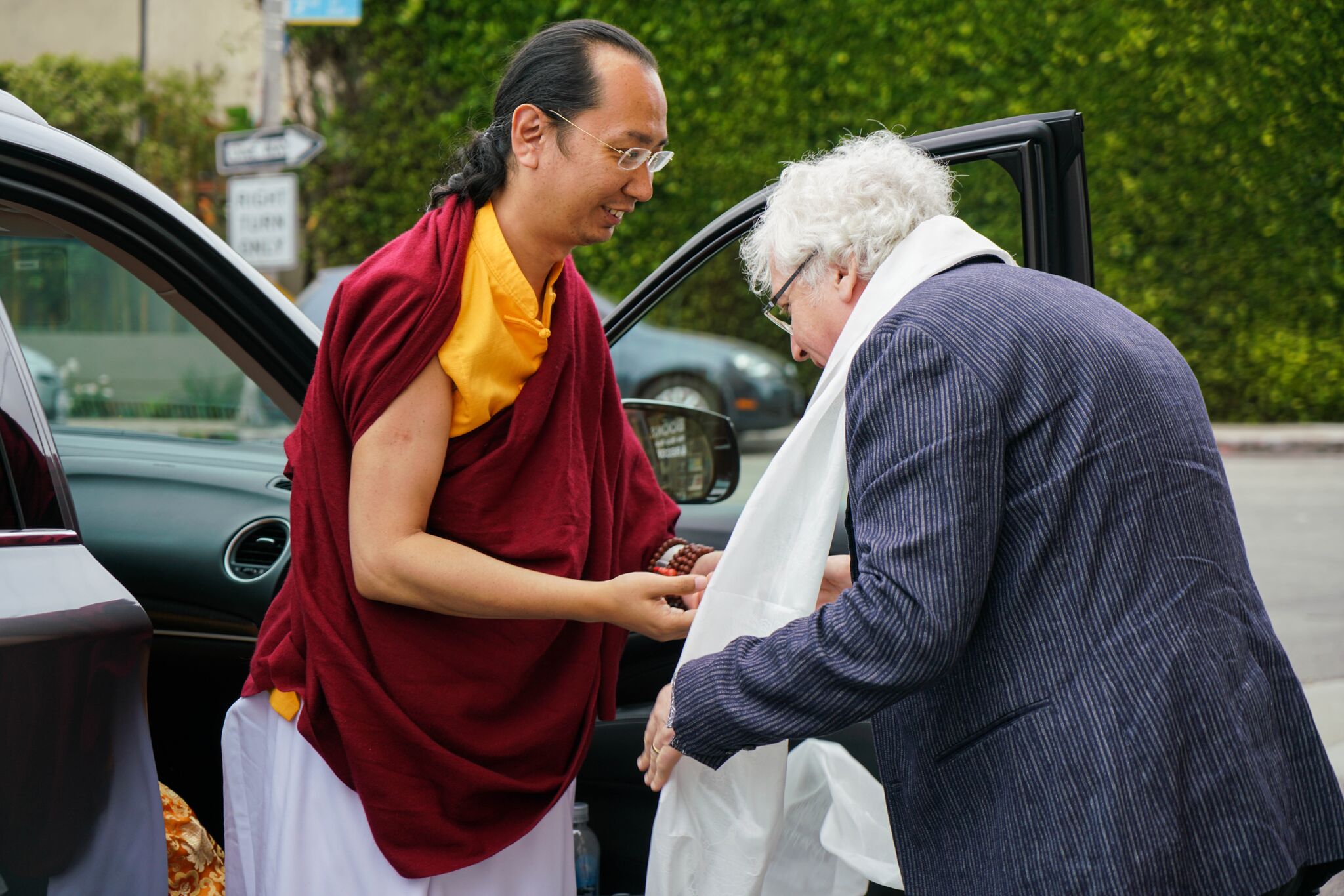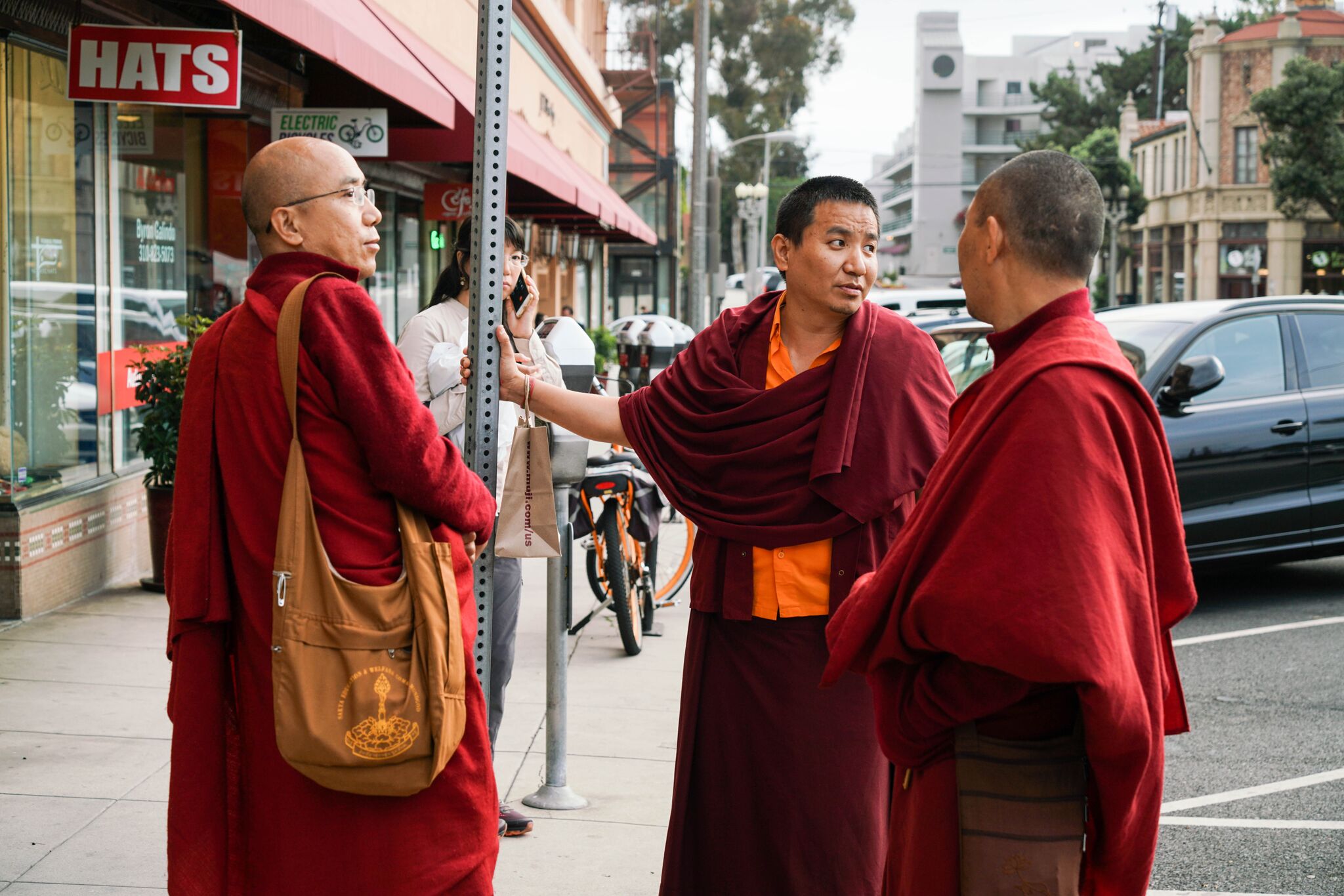 His Holiness 42nd Sakya Trizin arrived on Tuesday May 15 for his first visit to Mexico. He began the visit with a talk at the new premises of the Dechen Centre in Mexico City, Sakya Dolma Ling. He spoke of the need for us to focus on the development of inner wealth in order to find lasting happiness. His Holiness gave a beautiful tangkha of Sachen Kunga Nyingpo to Sakya Dolma Ling.
A Garland of Jewels
The following day His Holiness began teaching the Mahayana text, ' A Garland of Jewels' by the great Sakya master Chogyal Phakpa. This text was originally given to a Prince as a gift in order to add the dharma to the material wealth that he already possessed so that he would be able to benefit many people. His Holiness explained that dharma is a method to make a better mind and to eliminate a negative mind. Outwardly, at a superficial level, we can look like we are practicing dharma but deep down our mind may not be changed. Therefor dharma practice doesn't just mean reading dharma books, listening to the teachings or even making prostrations; dharma practice must make an impression on our mind.
His Holiness explained that the character of this text is like a jewel garland, as wherever it is put it will radiate and be beautiful because it came out of the ocean of wisdom. He stated that whoever holds or understands this text can remove their ignorance and realise the true nature of reality; receipt of this text will beautify the mind and increase the wisdom of others.
In the evening as the light was beginning to fade His Holiness bestowed the initiation of Saraswati, deity of wisdom.
The next day, His Holiness continued the teachings on a Jewel Garland, followed in the evening by the initiation of the Three Wrathful deities of Vajrapani, Hayagriva and Garuda. This initiation was given specially to banish obstacles and hindrances to dharma practice.
Whilst he was making preparations for the initiation, His Holiness asked Lama Jampa Thaye to give a brief explanation of the significance of the vows that were being taken. Lama Jampa then gave a very concise and clear explanation of the Pratimoksha and Bodhisattva vows which clarified the motivation and commitment required for receiving initiations.
Before giving the initiation His Holiness spoke about the importance of generating renunciation to samsara and developing loving kindness and compassion in our mind, not just occasionally but every day, all the time until our mind is changed. As Mahayana buddhists we must also seal all our practices with bodhichitta, the wish and commitment to achieve Buddhahood for the benefit of all beings. His Holiness advised us to develop this practice of right motivation first thing in the morning with the thought,
May all my actions today be for the achievement of bodhichitta.